Brain Wise Solutions Grand Opening
July 28 @ 5:30 pm

-

7:00 pm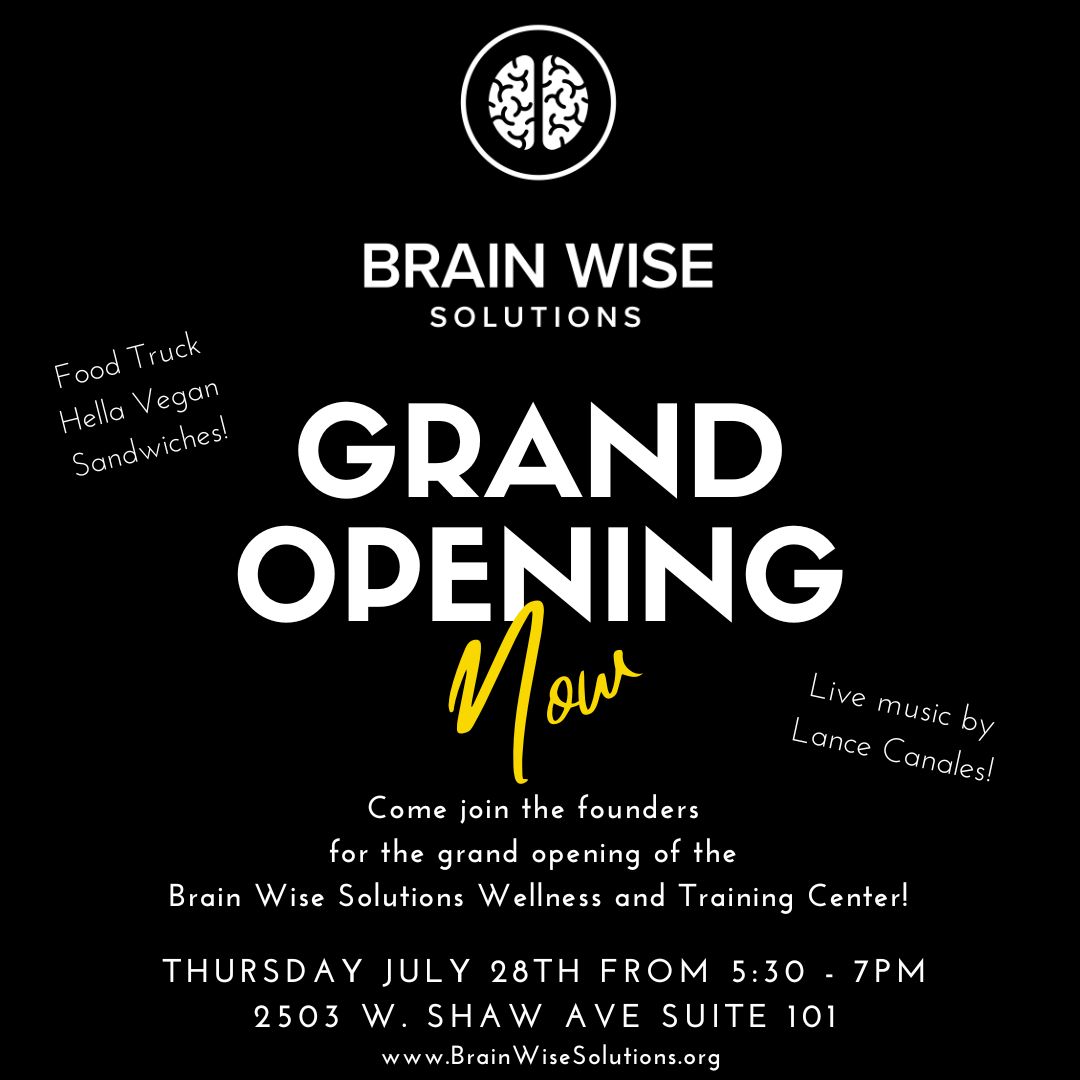 Come join the founders for the grand opening of the Brain Wise Solutions Wellness and Training Center!
Brain Wise Solutions will be opening its doors for the first time on July 28. We are inviting friends, colleagues, and the public to join the celebration and to participate in a brief conversation about bridging the gap between neuroscience research and its application in our personal lives and communities. This includes brain development, education and learning, relationships and communication, and everything it means to be human.
The grand opening includes giveaways, live music by Lance Canales, snack food, and wine. Brian Wise cofounders will give a brief presentation about building resilience, trauma-informed care, and the importance of safe, nurturing relationships for children and families that can prevent child abuse, school violence, and health problems.